Safety Culture
This blog is an excerpt from two papers presented at SSPC Coatings+ by Joe Singerhouse of Vulcan Painters and Christopher Peightal, of KTA-Tator.  The second paper was presented Feb.5, 2020.

Having a strong safety culture that addresses employee concerns regarding safety, provides a safe and healthy work environment and promotes open, respectful safety communication between all levels of the organization can reduce turnover, boost employee morale, improve EMR, Incident Rates and Worker's Compensation premiums, and increase overall health. A weak safety culture can lead to increased work-related injuries, decreased employee morale, and little trust in company leaders to make decisions that will keep employees safe and working.
In the world of safety science, a safety culture can simply be defined as how working employees behave when they are not being supervised.  For example, are the employee's behaviors in compliance with personal protective equipment requirements?  Do they actively seek to identify hazards and are they working in compliance with the company's health and safety program?
When rebranding a safety culture we are attempting to answer why the employees make the decisions that they do.  While working to answer this question, one must consider also how the organization reacts to a work-related accident.  Does the organization realize the true cost of the accident?  How does the company practice accountability?  Are the company leaders committed to rebranding the safety culture and how do they demonstrate that commitment?
Management commitment starts with developing a vision and a strategic plan to bring the vision to life. An example of a vision might be, "Establish a brand identity and implement a safety-first culture through a fully integrated safety program that reaches all levels of the company, promoting open and respectful safety communication."
The strategic plan will consist of clearly defined, measurable, and achievable definitions of success in alignment with the vision; for example:
"We will know we've been successful when we have:
Developed and implemented a safety Dashboard that is readily available, company-wide.
Defined and communicated position-specific safety responsibilities, and
Verified employee comprehension of their responsibilities."
The commitment by management supports these initiatives and participates in the culture.  Company meetings start with a safety discussion, reviewing and discussing current safety statistics and the status of the definitions of success during quarterly update meetings, and by wearing the required Personal Protective Equipment while in the shop or field. Coaching and providing feedback on the rebranding process to all levels of management and leaders is a necessary part of management commitment. So is recognizing and rewarding behaviors that are in alignment with the vision, while carefully considering group rewards for milestones like number of accident-free workdays, which can result in under-reporting of incidents.
To further safety goals, a Safety Council or Standing Safety Committee can be set up within the company. Create a charter, communicate council member responsibilities, and give the employees on the Safety Council "special status."  They represent the employees in their department and spend more time with these employees than management does.  They bring employee concerns to the Council to discuss and resolve, along with making recommendations for changes that could solve the issue.  The members of the Council then communicate within their departments, sharing the commitment of management and the changes the company is implementing on the employees' behalf, all to create a safer working environment.  Empower Council members to communicate the expectation that each employee is personally responsible for their safety, as well as the safety of others, including visitors.  This joint accountability means that anyone who sees an employee missing a piece of his PPE tells him, and a worker observing a hazard warns others and removes or fixes the hazard.
 
In this way, the management commitment and message is delivered through front-line leaders (foremen and crew leaders) and mid-level managers.  It can be reinforced by an established Leadership Development Program, in which leaders are taught to teach, coach, and mentor other employees.

Practicing Accountability
Denial, stating "it's not my job," finger pointing, confusion, needing direction, covering your tail, or not acting but waiting to see how things turn out, are all reactions that happen when a worker will not take responsibility for his actions.  
Defined expectations and positive communication lead to accountability that reduces these reactions.  The adoption of a program using the Oz Principle*, "See it, Own it, Solve it, and Do it" behavior is crucial to rebranding the culture.  Someone that "Sees it" acknowledges the problem, gets perspective from others, offers and asks for feedback, is realistic and considers the facts, and admits when they are wrong or make a mistake.  To "Own it" a person takes responsibility, is personally invested, participatory, acts on feedback and works in alignment with the organization. "Solve it" means asking "what else can I do," testing assumptions, and works on the problem.  "Do it" means we act, clarify responsibilities, proactively report progress or roadblocks, measure progress and accept total accountability.

The rebranding of a safety culture is a significant investment that requires a strong commitment from all individuals in the organization, including management and also, leaders on every level of the company.
Management commits to the process by identifying and encouraging leaders and setting expectations within the organization. Then it communicates those expectations and follows up on their implementation.  Management also identifies and trains organizational leaders.  Simply put, the leaders "walk the walk" and "talk the talk" and practice accountability.  Employees show their commitment by practicing accountability, and open, respectful communication that provides a conduit between the employees and management.

*Connors, R., Smith, T., & Hickman, C.R. (2010). The Oz principle:  Getting results through individual and organizational accountability. New York: Portfolio.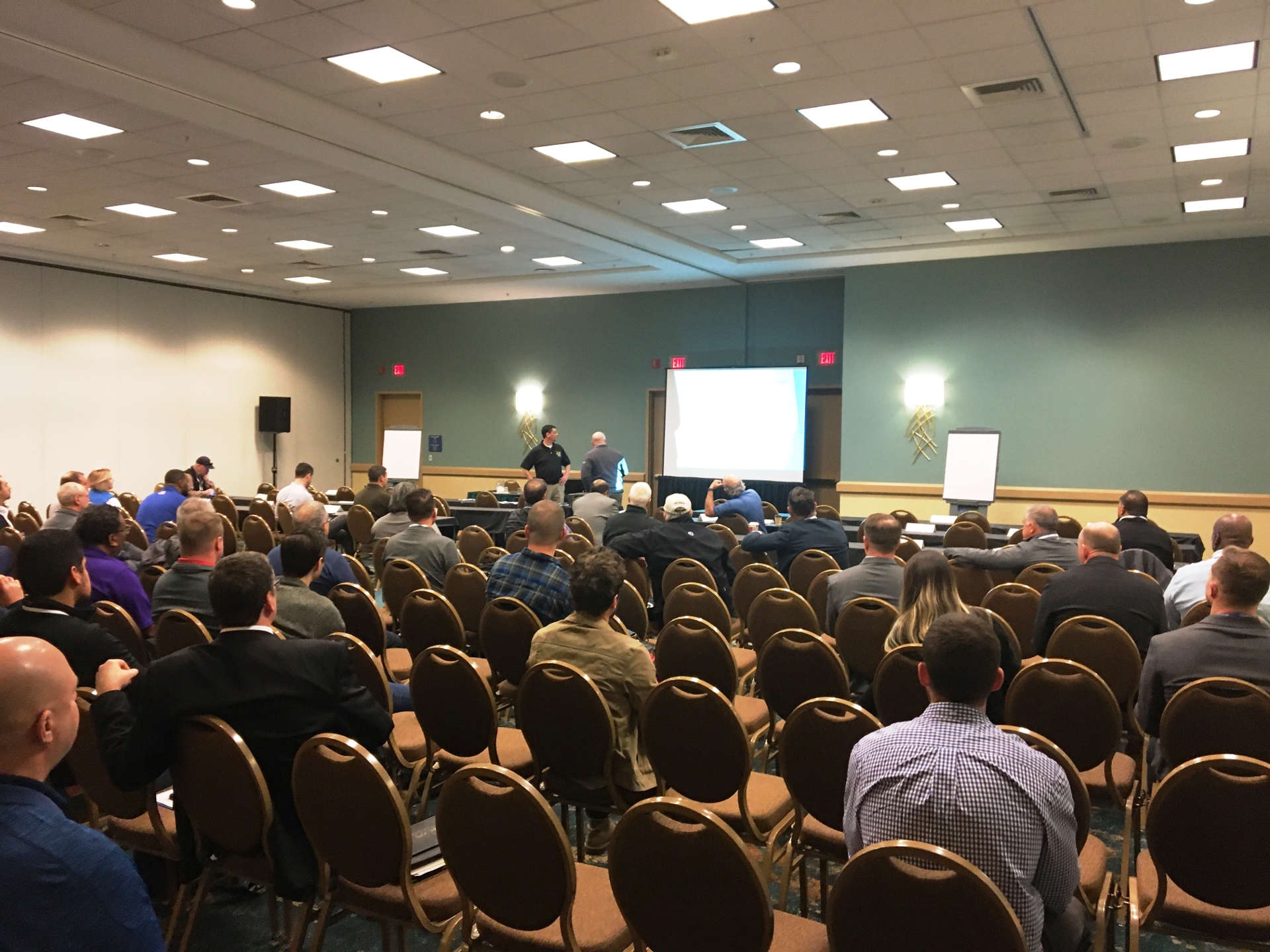 Safety culture seminar with employees seated watching presentation