Concrete Floors
Concrete floors provide the work space in many industrial and manufacturing facilities and taking care of them is something we are specially trained to do.
Vulcan Painters installs a wide array of decorative, protective and functional coatings on concrete floors — sealers for dust control and reinforced toppings for heavy duty. Our projects include power plants, manufacturers, water treatment facilities, university stadiums, sport complexes and many other types of structures.
For plants and facilities with existing floors, a pre-condition assessment will be performed to identify defects, such as those caused by lack of vapor barriers, poor site drainage, improper joint details and improper maintenance and abuse, as well as assess whether or not your floor is suitable for coating. If coating can be applied, we will help you understand what coatings system would be best to apply.
SSPC Certifications
Vulcan Painters is certified to the SSPC QAP 8 standard, Installation of Polymer Coatings and Surfacings on Concrete and other Cementitious Surfaces.
SSPC QP8℠ Certification is a program intended to be used by facility owners or their protective coating specialists or specifying engineers, to ensure that the contractors hired to install polymer coatings on concrete and other cementitious surfaces, have the technical capabilities and business organization necessary to do the work.
Certification Requirements
The certification is intended to be a tool for owners and specifiers to find qualified contractors to bid their projects. In order to achieve certification, companies are assessed in several key areas:
management procedures
technical knowledge
quality control procedures
personnel qualifications
safety, health, and environmental compliance
SSPC certification to this standard means that we have demonstrated our ability to:
perform substrate evaluation, repair, and treatment
conduct surface preparation operations
install coatings and surfacings over concrete-based substrates
implement our quality program in the field
meet the conditions and restrictions specified by the owner.
These areas are first evaluated through submittals by the contractor, and subsequently, an impartial, on-site audit of a representative active job-site is performed to verify that the programs and practices are, in fact, being implemented and practiced.
Read about our Floor Services Featured Project with Lay Dam.
---
---
Concrete Floors Projects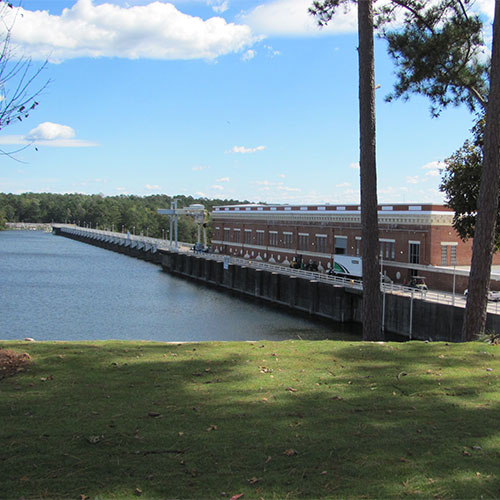 ---
Get a Quote
---
Our Services