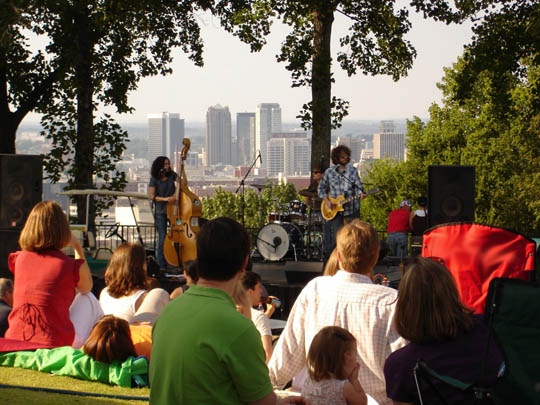 Vulcan Painters Sponsors Vulcan AfterTunes 2011
Birmingham, AL -- Sept. 15, 2011 -- Vulcan Painters is proud to sponsor Vulcan AfterTunes for the fourth year, with concerts starting Sunday, Sept. 25 at 3 p.m.
AfterTunes is a series of 3 music events held at Vulcan Park and Museum in September and October. The concerts feature up and coming musical artists—local and national, opening this year with a performance by Will Hoge on Sept. 25.
On October 9, the concert will feature SCARS on 45; the October 23 concert features Diane Birch.
Concert goers bring blankets or chairs to sit on, and their families to enjoy the outdoor performances at the park overlooking Birmingham. Each concert features a locally brewed beer as well.
Admission includes entrance to 's Museum and Observation Balcony ($15 for general admission, $7.50 for members, free for children under 12). Snacks and beverages are available for purchase.
Vulcan Painters is proud to support Vulcan Park & Museum, which teaches visitors and schoolchildren about Birmingham's industrial history, including steel production and manufacturing. Vulcan Painters is an industrial painting contracting firm specializing in coating steel, concrete and other industrial structures and products.
For more details go to www.visitvulcan.com.